gait and run analysis at its finest
The RunTime XL baropodometric treadmill, with a fully sensorized support surface, allows an accurate analysis of plantar pressures, detecting the distribution of the load on the ground during the walking and running phases. The HD monitor* placed on the plank allows the user to have a feedback on the performance in real time.
*The HD monitor is an optional and it's not included in the plain version of Runtime XL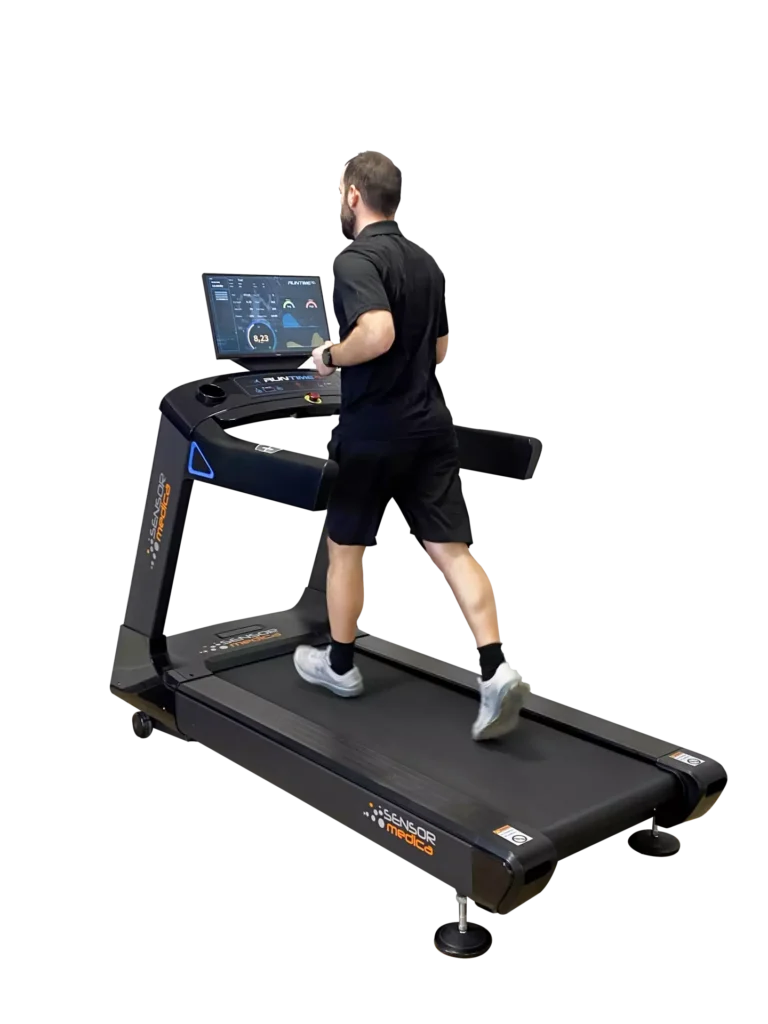 DYNAMIC
ANALYSIS
PARAMETERS
Static pressure measure
Dynamic pressure measure
Step length measure
Phases of walking or running
Stance and swing times
Symmetry indices
Energy efficiency index
RunTime XL allows data acquisition and evaluation through the freeStep software, with diversified and intuitive graphics.
Possibility of acquiring, through the use of multiple cameras (up to 4), videos synchronized with the pressure analysis of the gait and to perform measurements on the images.