Non-invasive scanning of the spine
Spine3D™ allows a non-invasive 3D scan of the spine thanks to LiDar technology (Light Detection and Ranging). Non-invasive and free of radiation, it allows to carry out repeated posture analysis on the same subject, without any contraindications.

The device offers various clinical parameters, such as posture analysis, scoliosis analysis and all possible deformities of the spine (lateral, frontal and sagittal), rotation of the vertebrae and pelvic position.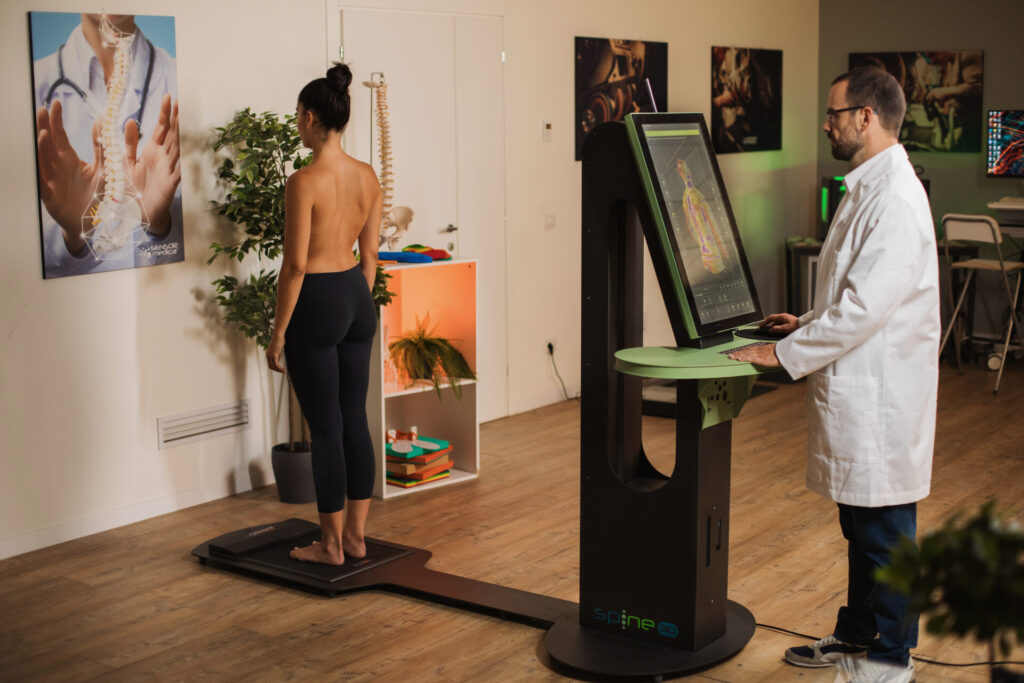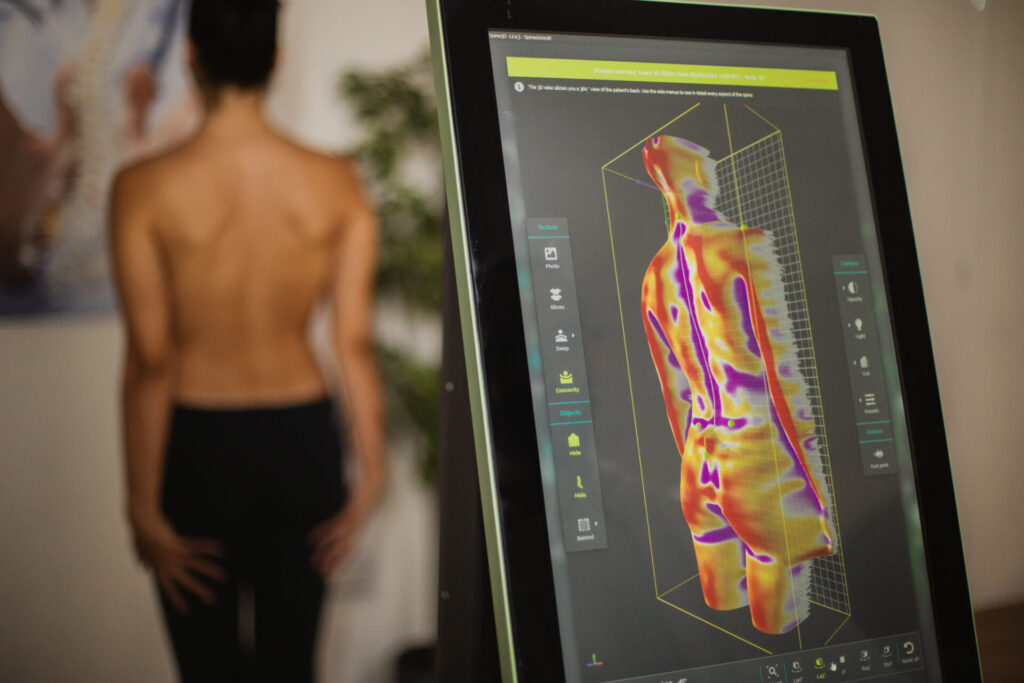 ALL-IN-ONE system
LiDar Technology
High precision 3D reconstruction
XYZ resolution: 1 mm
27" vertical touch screen
Latest generation ToF camera
Pc with integrated wireless card
Motorized tower with joystick control
Multi-user software with password protection
Patient archive with the possibility of acquiring images
Multi-language mode also for printing reports
Intuitive and easy-to-access menus
Automatic reports based on the normal range of parameters that can be exported in pdf format
Automatic reference matching
Calculations automatic angles and symmetries
ALL-IN-ONE system
High precision 3D reconstruction
XYZ resolution: 1 mm
27" vertical touch screen
Latest generation ToF camera
Pc with integrated wireless card
Motorized tower with joystick control
Multi-user software with password protection
Patient archive with the possibility of acquiring images
Multi-language mode also for printing reports
Intuitive and easy-to-access menus
Automatic reports based on the normal range of parameters that can be exported in pdf format
Automatic reference matching
Calculations automatic angles and symmetries