2d and 3d scanning of the foot
Podoscan 3D is a high optoelectronic tool definition for the detection of the image in three dimensions of the physiology of the foot. With an accuracy of one millimeter, allows you to capture the image of the foot in loaded, half loaded and unloaded positions. Podoscan 3D also detects the footprint left in the phenolic foam. It is aimed mainly at the customized orthotic production really corresponding to morphological needs of the client. The image is captured using the software freeStep and it can be immediately exported in the easyCAD Insole design software.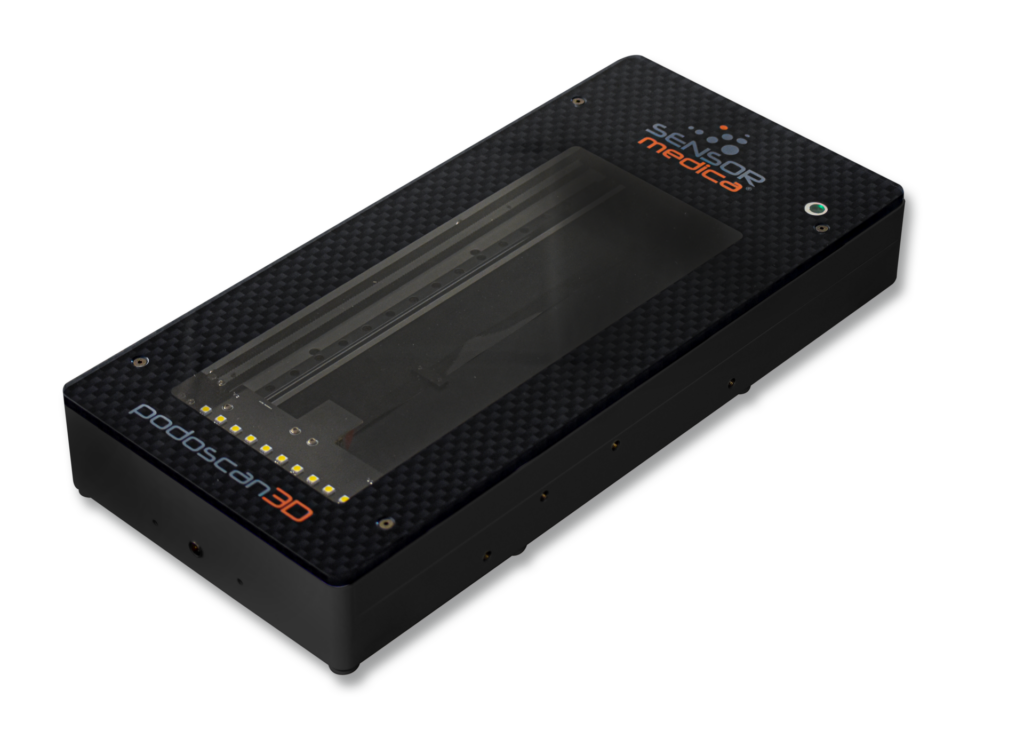 Dimensions: 540 x 290 x 80 mm
Scan area: 340 x 160 x 80 mm
Scan time: 3/5 "
Accuracy: 1 mm
Weight: 6 kg
Maximum load: 200 kg
Computer connection: USB
Scanning: Feet, phenolic foams, casts
Accessories: start acquisition pedal, support for semi-loaded acquisitions and transport bag
Image optimization tools in processing 3D and 2D images optimized for plantar production.