AN
INTEGRATED
NETWORK
OF
INERTIAL
SENSORS
TO
STUDY
GAIT
ANALYSIS
Moover Gait is the ideal tool for clinicians and specialists interested in objectively monitoring and quantifying the patient's physical state and evaluating the effectiveness of a rehabilitation program. Thanks to the network of inertial sensors worn by the patient, it provides a complete and accurate movement analysis.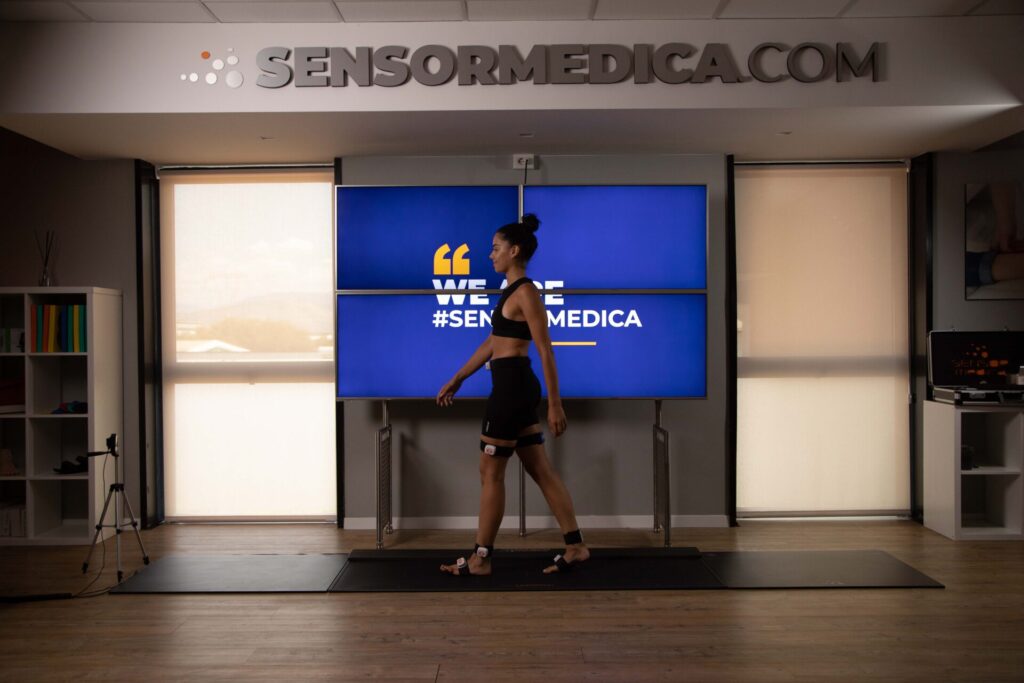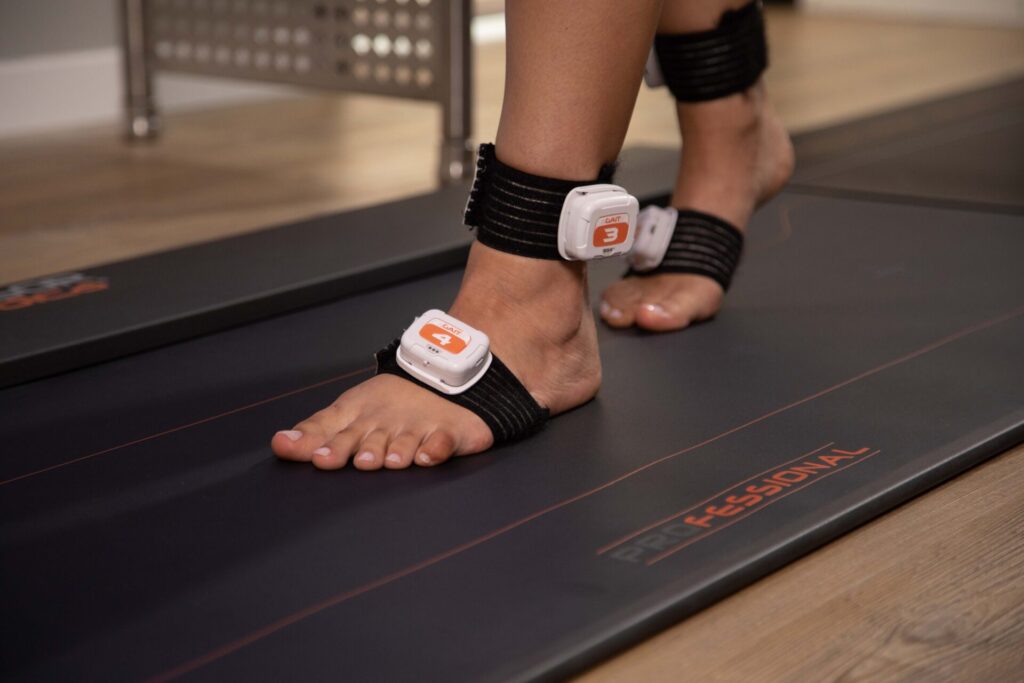 MOOVER
GAIT
ANALYSIS
PARAMETERS
Symmetry indices of duration and length of the half step and step

Symmetry indices of support times during the gait phases

Symmetry indices of the impact forces of the leg and foot

Spatio-temporal indices of the steps of the walk (speed, times and lengths)

Step cadence

3D joint angles of the pelvis, hip, knee and ankle

3D export of data in BVH
By applying 7 small wireless inertial sensors on the lower part of the body (pelvis, thigh, tibia and foot) with a quick coupling and release system it is possible to acquire the walk in a straight line or on a treadmill displaying real-time data on freeStep
Possibility to acquire the video of the walk synchronized with the 3D analysis with both the 7 and 16 sensors setups.