the
most
complete
software
for
the
biomechanical
analysis
of
the
human
body
The only software infrastructure capable of analyzing and managing countless types of acquisitions with a unified database. software solution for the evaluation of plantar support, analysis biomechanics of the movement of the lower limbs and the study of the posture. The most powerful software integrated that has ever been created, validated by dozens of international scientific publications produced annually by the most important research centers and universities.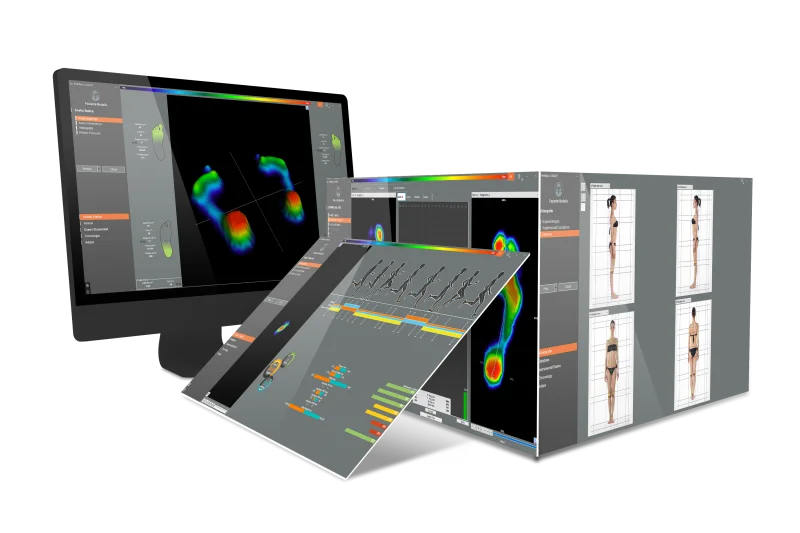 HIGH
ACQUISITION
FREQUENCY
Ability to acquire over 400 frames per second to obtain a detailed analysis of the gait line and the oscillations of the body center of gravity
SPACE-TEMPORAL
PARAMETERS
Support surfaces
Load distribution
Podalic axes and angles
Foot length
Speed
Gait line
Rockers
Generation of automatic reports based on normal values arising from scientific studies, supporting all types of professional with clear and concise data and easy to interpret reports.
Possibility of displaying the pressure map in sync with the video acquisition thanks to an HD USB webcam.