JUST A SNAP FOR YOUR INSOLES
EasySnap3d is a FFF (Fused Filament Manufacturing) 3d printer developed by Sensor Medica. Its function is to transform the 3D digital models of the insoles processed in CAD, with the aid of Sensor Medica's CAM software, into insoles by depositing fused thermoplastic filaments layer by layer. The printer is designed to work with soft filaments such as SensorTECH 85A, supplied by Sensor Medica.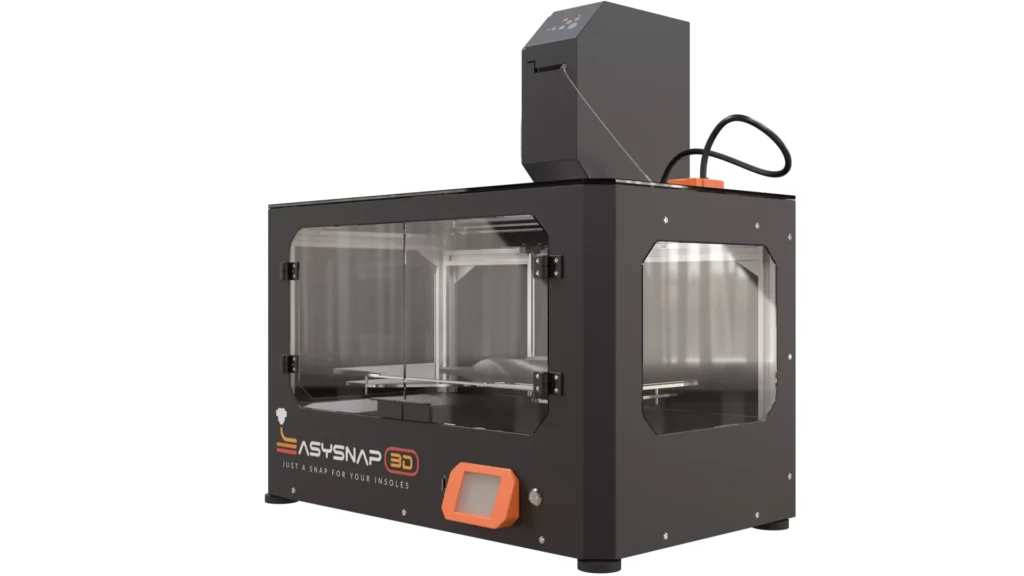 Dimensions: 660x570x700 mm
Weight: 37 kg
Working area: 390x145x145 mm
Nozzle diameter: 0.8 mm
Filament diameter: 1.75 mm
Power supply: 100-240V
Absorption: 1.5-3.5 A
High resolution printing from 0.1 to 0.6 mm
Temperature up to 285°C
Multilayer printing strategy with Shore with areas of different density,
elements from 30A to 70D
Shore hardness of the filament: from 60A to 95A
Filament dryer included
Printing material certified for skin contact.